The Klauser Corp.
PO Box 13101, Anderson, SC 29624
Tel: (864) 296-3080
---
October 3 2000

---
Don't look down
Sarah Bates Independent-Mail

News cannel 4 employee Scott Smith, top, and Klauser Corp. employee Marcel Klauser work on the microwave tower for the station Monday afternoon on Clemson Boulevard in Anderson. Mr. Smith and Mr. Klauser were putting up a more advanced tower that will give the news station a new set of frequencies.
---
August 26 1998

---
Towering toward the blue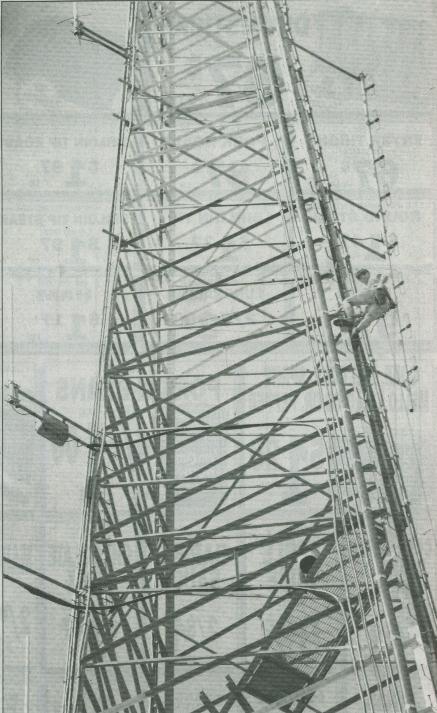 Tracy Glantz Independent-Mail

High above Anderson College, Marcel Klauser of The Klauser Corp. in Anderson makes preparations on Tuesday to hang a microwave radio dish on the 300-foot-high radio tower. Many businesses rent space on the tower, which originally was erected as a television tower for WAIM television. The tower is scheduled to be painted starting next week.
---
Back to the Tower Service home page